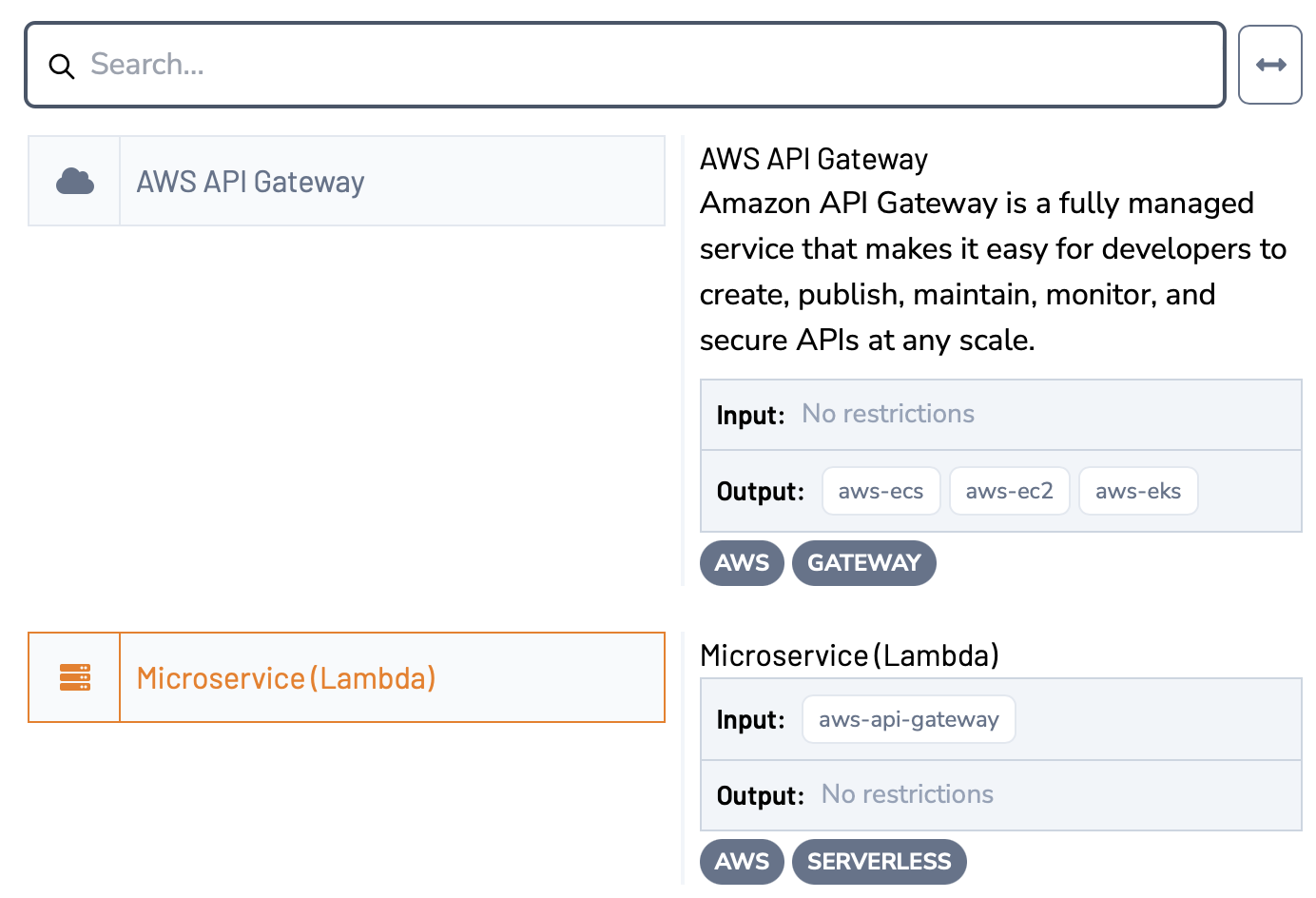 Standardise Your Stack
Make it easier for your teams to discover the tools and technologies they can and cannot use. The component library allows your developers to search for available microservices, compute servers, databases, filestore, etc.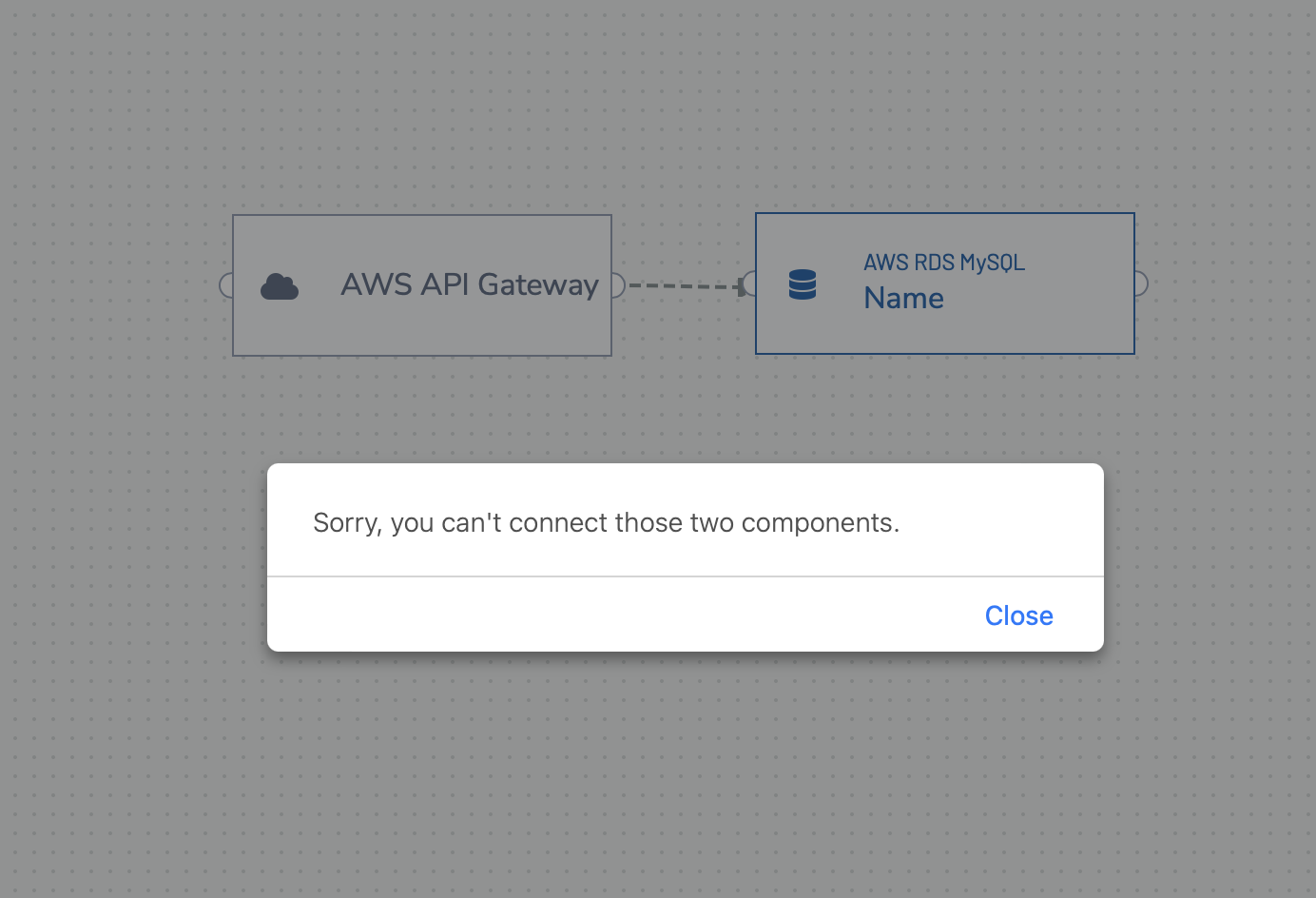 Enforce Architectual Opinions
It's easier to stop someone from drawing a line than removing it when it's deployed. Enforce architectural decisions in the design phase. Set up your own rules about what a component can or cannot connect to.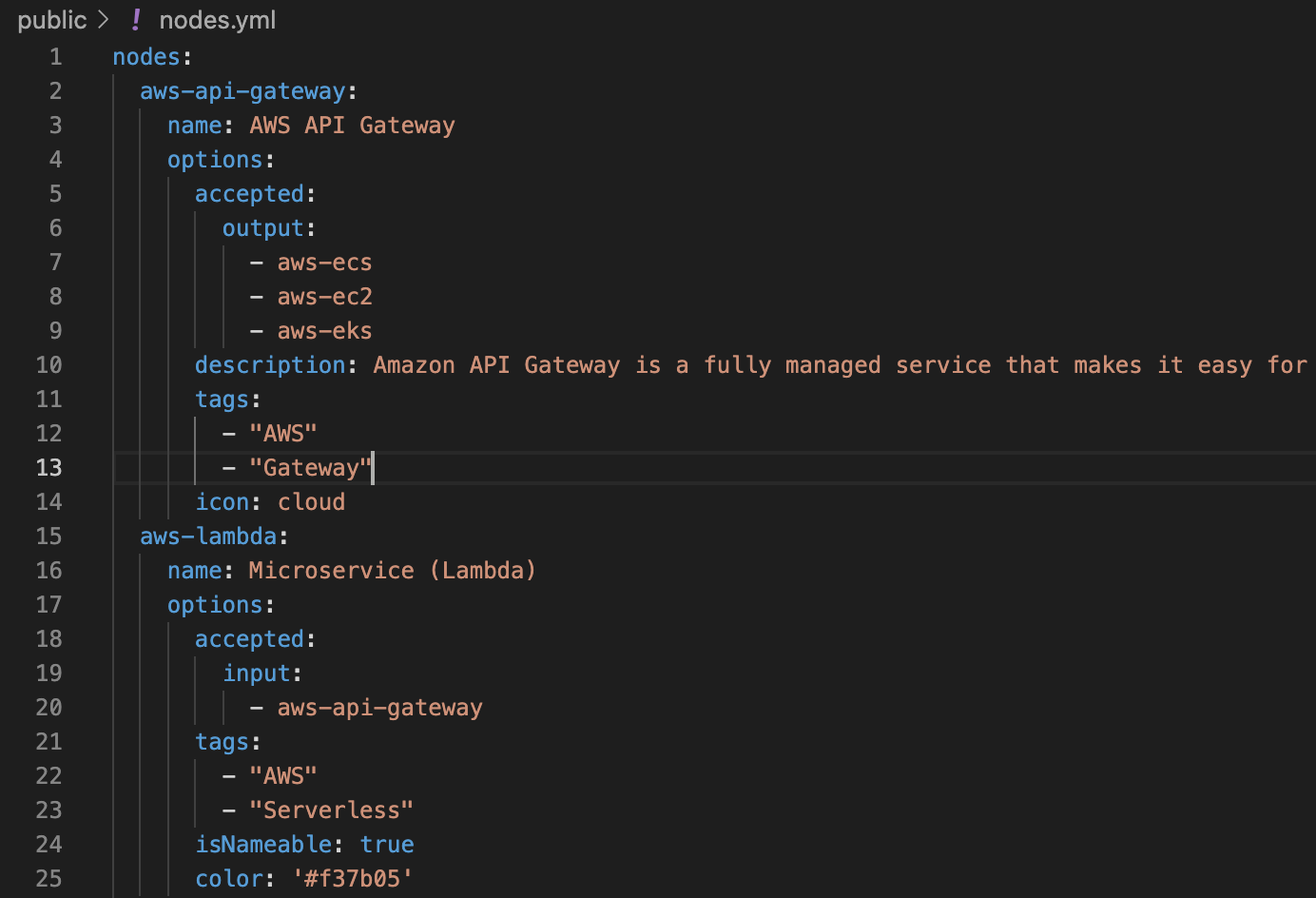 Customise For Your Team
Upload your own YAML file with your stack. Customise the components to what fits your teams. It could be low level components or high level microservices. It's up to you. (Contact us below for more information)